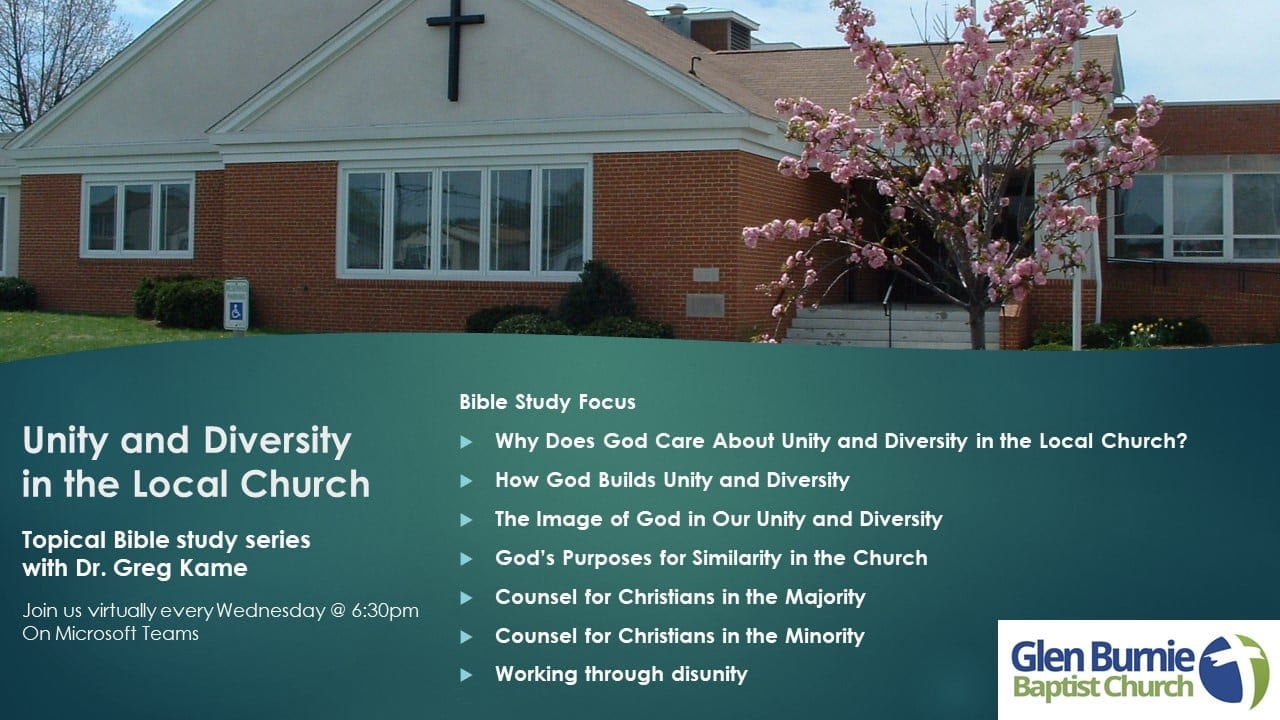 Join us on Wednesdays at 6:30 pm for our Virtual Bible Study. Dr. Greg Kame will be teaching through different Bible topics/books for our spiritual growth.
There will be no Bible Study on the first Wednesday of the month. Instead we will have our Virtual Prayer Service on YouTube or GBBC-Live. 
On Wednesday January 27, there will be no Bible Study instead there will be a Business meeting. 
The link for Microsoft teams is below.