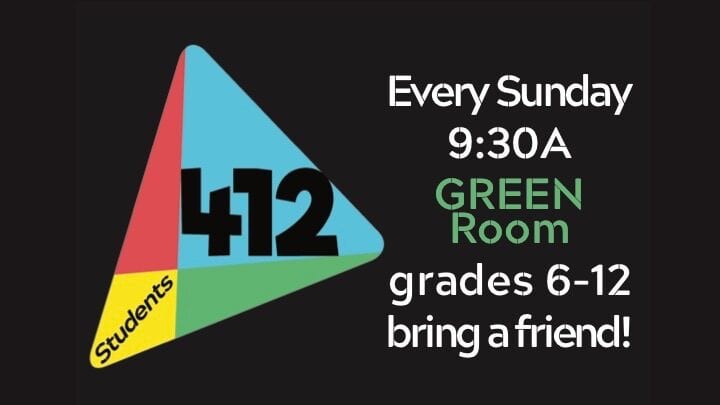 Student Ministry

Sunday morning is our day to come and worship the Lord and study the Bible in Sunday School.  Sunday School starts at 9:30 am. Immediately following, is the morning worship service which begins at 11 am in the worship center.

The Student Ministry meets in the Green Room – Room 203 for Sunday School. It is located at the end of the hallway near the Worship Center.  The current Sunday Bible Study is "Bible Basics"

Upcoming Events:

Sunday Afternoon Bible Study from 3-5 pm – will not be meeting for the next several weeks.