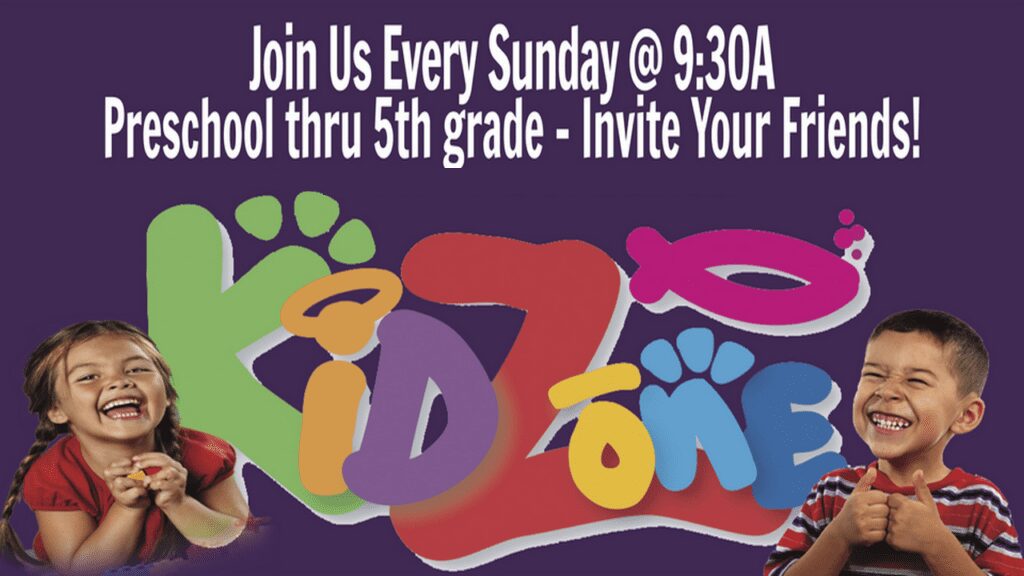 Kids are important to us, so we've designed a place for them to learn about Jesus in an age-appropriate way and it is called KidZone. Every Sunday at 9:30 am, all children (newborn through 5th grade) experience a safe and secure environment where the Bible is taught in a creative and fun way.
KidZone is a children's ministry designed with your kids in mind! In our ministry, we teach children to know God and His Love, grow in knowledge of Him, and to share His love with others. We do this by providing a welcoming environment for your kids to learn and grow through songs, crafts, and Bible stories.
In addition to these opportunities for children on Sunday mornings, children can also be involved in other events throughout the year for children. So check out our calendar of events to see what activities are going on.