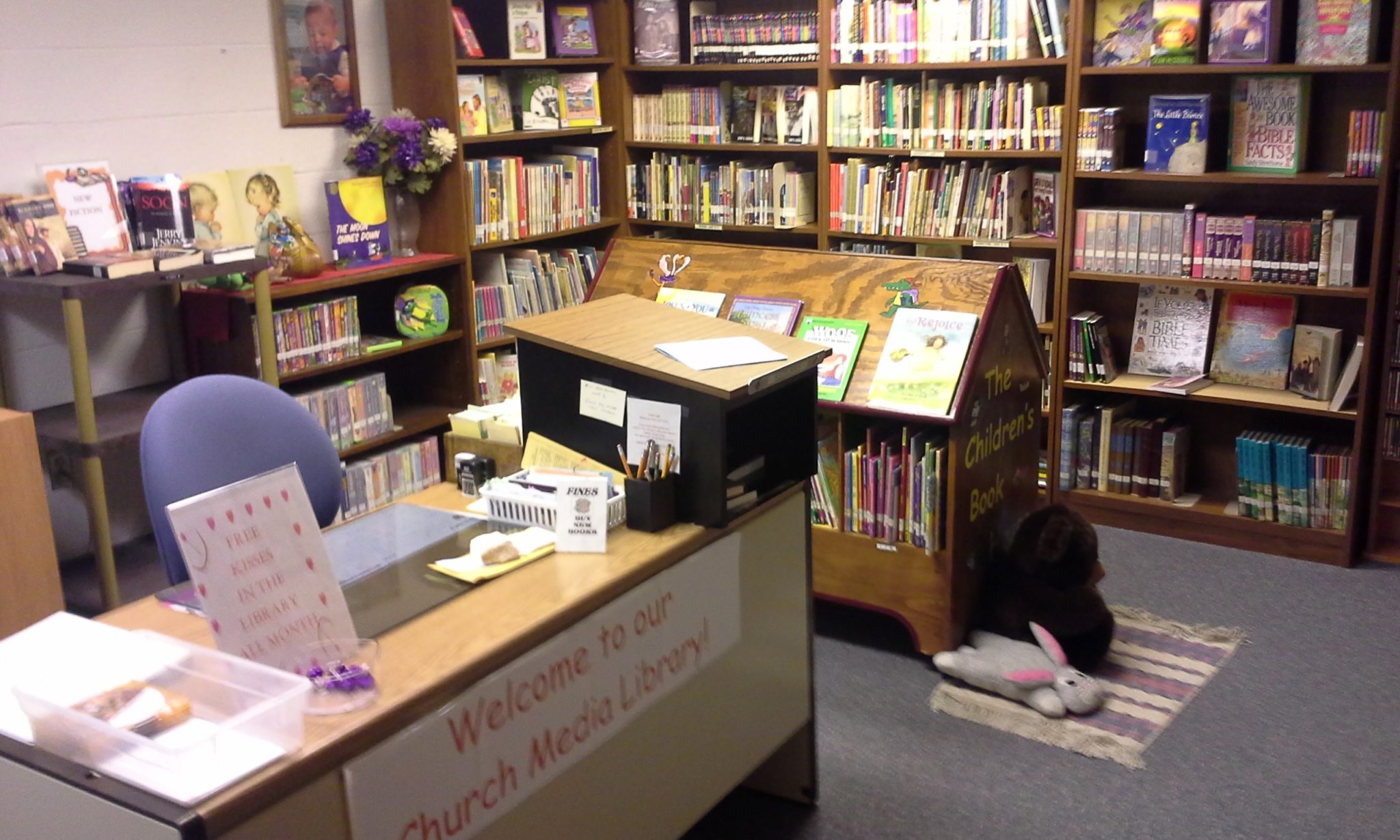 Welcome to the Media Library
The Media Library provides resources and services to advance learning about God, stimulate Christian growth, enrich worship experiences and enable the ministry of members and leaders of our church in their obedience to the Great Commission. We have a wide selection of media available for a variety of ages. If you have any questions, contact Anthony Bryant or Sandra Watson.
Library Hours:
Sunday:
9:00-9:30 am
10:45-10:55 am
12:00-12:30 pm
Location
The Media Library is located across from the Fellowship Area. 
Library Policy
Anyone who is a member of the church or any of its organizations may borrow from the Media Library. Others may do so by the means of a library card. Children, 3rd grade and under, visiting the Media Library, must be supervised by a parent or responsible adult, and need permission from a parent or guardian to borrow materials.
Books and Media may be borrowed for 4 weeks, and renewed as necessary, provided there is no waiting list. The only exception is that Children DVD's may be borrowed for 1 week.
A fine of 25 cents per week per item for overdue materials will be charged with a maximum charge of $1.00 for each overdue item.
Books and other materials may be borrowed by staff, teachers and church leaders on an extended basis as needed, subject to demand.
Media Library Donations
The Media Library welcomes donations of books, CDs and DVDs. Items that cannot be used in the library are passed along to another ministry.
The Media Library also welcomes monetary donations to purchase new books and videos to honor or memorialize individuals. See a library staff member for more details.
Study Area
The Media library also has a study area that is available to everyone when the Media Library is open.