Welcome Center
If you are visiting with us for the first time, we encourage you to use the visitor parking by the main entrance.
There is a "Welcome Center" and it is located just across from the Worship Center. There will be someone there to greet and direct you to where you need to go for Bible Study or Worship.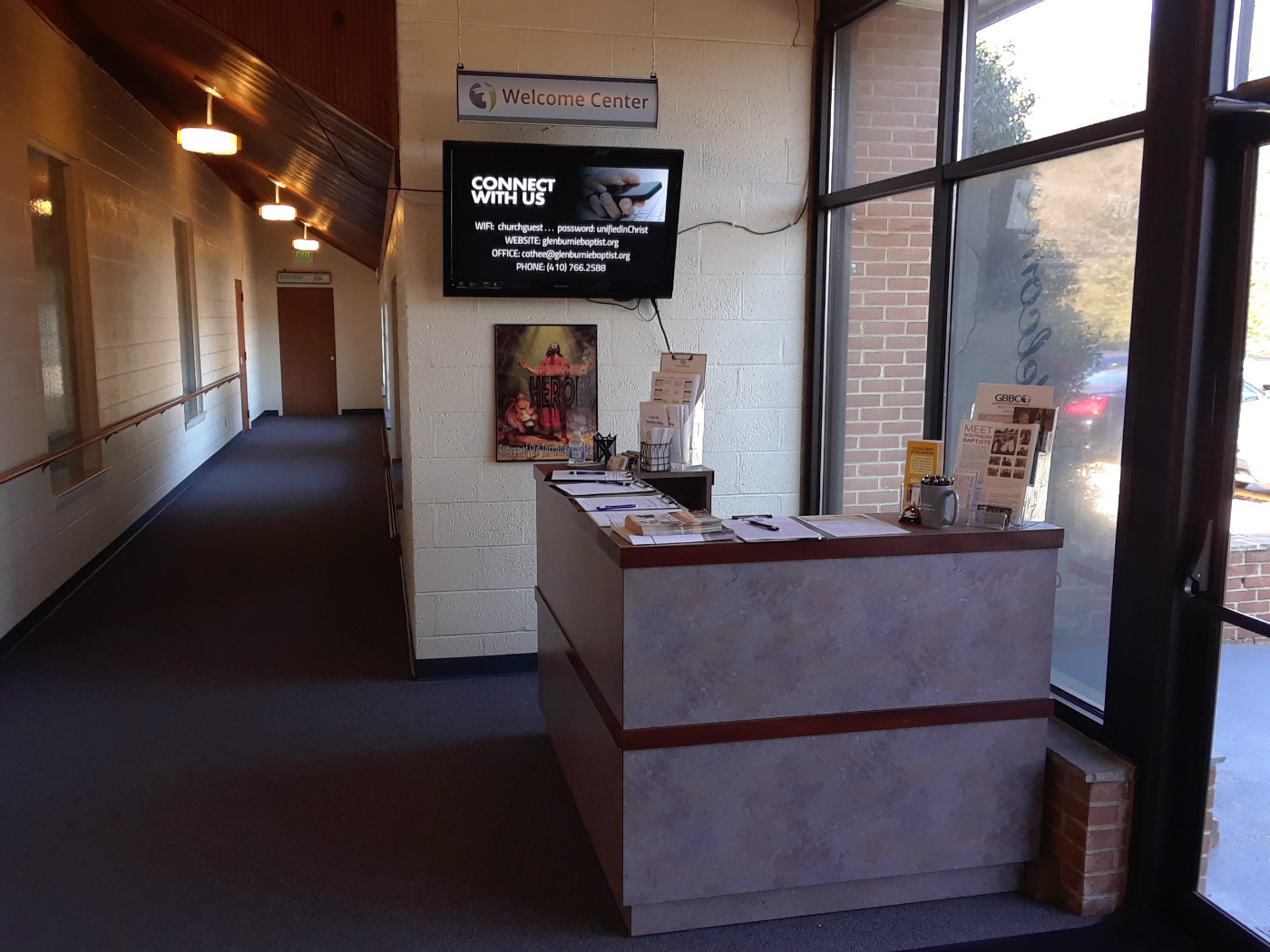 The Welcome Center
Glen Burnie Baptist Church
7524 Old Stage Road
Glen Burnie, MD 21061
We recommend that families stop by the Kidzone Center where families can register their child (or children).
Also at the Kidzone Center, families can find out about upcoming events going on at Kidzone. 
Below you will find a map of our church. The map is an useful tool if you are new to Glen Burnie Baptist Church. 
In case you have trouble printing the map below, here's a link to a printable version of the church map.   (Note: You will need Adobe Acrobat)